(Last Updated On: February 25, 2023)
With multimeters becoming popular, numerous brands have flooded the market. As a result, choosing the best multimeter brands for your automotive needs can be a daunting task. The multimeter brand you choose depends on why you require the device and your experience level. 
Novice technicians may not be conversant with a wide range of multimeter brands. However, many seasoned technicians always choose Fluke. The brand is one of the leading manufacturers of reliable, versatile, and durable automotive meters that stand the test of time. Fluke multimeters are also ideal for DIY enthusiasts. Choosing a suitable multimeter is the best way of determining and fixing your automotive-related issues. 
Fluke
General Information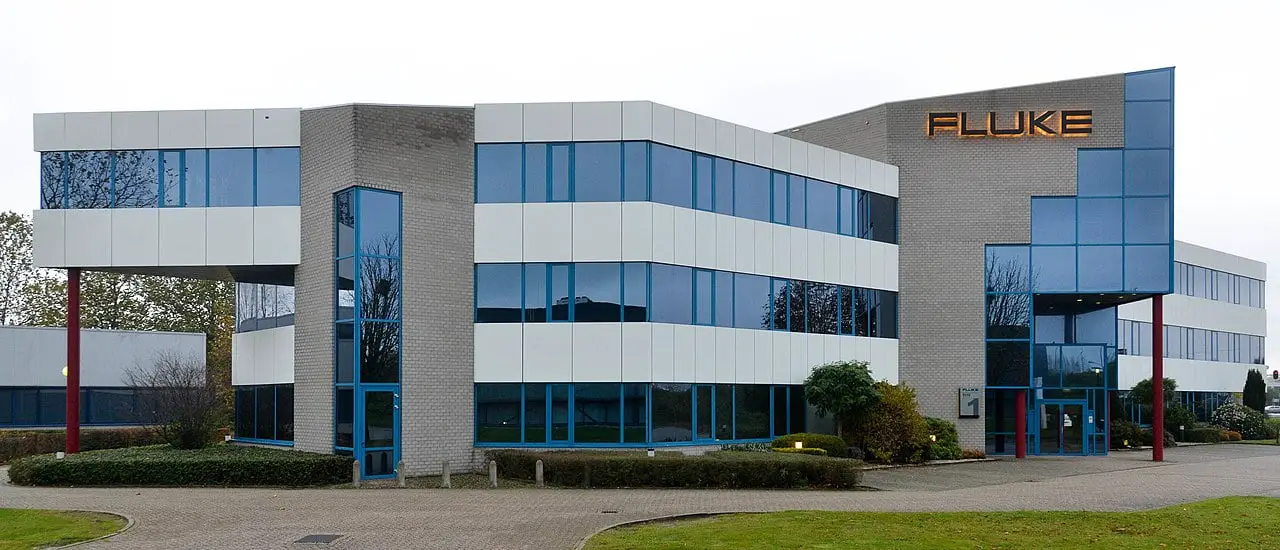 Fluke Corporation has been the top manufacturer of multimeters and various other technical measuring devices. The company is popularly known for producing stylish, accurate, and reliable digital multimeters that many automotive technicians love. 
Founded by John Maurice Fluke in the 1940s, the company has a wide range of products ranging from high precision insulation equipment, contactless voltage detectors, and standard testers. All their models are well designed and carefully tested. 
Fluke Corporation devices are safe, rugged, portable, user-friendly, and high-quality. The company's headquarters is in Everett, Washington. Between the 1960s and 1970s, Fluke Corporation's market for test devices was massive, with the firm taking a considerable portion through its digital voltmeters. 
There are numerous Fluke digital meters ranging from entry-level to compact testers for the automotive, light, and domestic industries that beginners and experienced technicians can use. Fluke Corporation produces handheld meters for various tasks. 
Pros
Durable design and casing
Versatile and can help diagnose and fix power distribution
Available in multiple applications
Accuracy in the utmost permissible error limit per reading
Ideal for heavy-duty automotive needs
Best Products
Some of the best Fluke multimeters for automotive purposes include Fluke 115, Fluke 87-V, and Fluke 117. Whether you are looking for cheap or high-end multimeters, Fluke has a wide range of units to choose from. Prices fall between $50 and $500.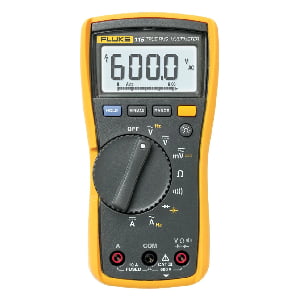 Fluke 115 True-RMS Multimeter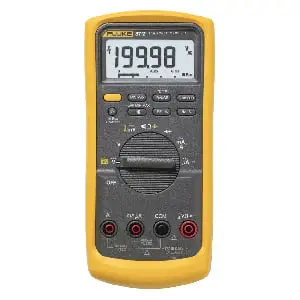 Fluke 87-V Digital Multimeter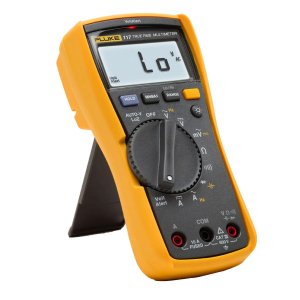 Fluke 117 True RMS Multimeter
Read more: Fluke 117 Vs. 115: Which One Suits You Best?
Innova
General Information
Innova Electronics Corporation produces diagnostic devices such as multimeters to facilitate testing tasks in the automotive industry. If you are looking for cheap but good-quality multimeters, Innova is one of the best brands you can choose. 
The company was founded in 1982 before the EQUUS brand acquired it in 1990 to boost research and development. Innova products are circulated across North America under the EQUUS brand, located in Irvine, California. Besides testing, Innova Corporation took all products through different stages to ensure they fit a wide range of automotive-based tasks. 
Innova multimeters are impressive and come in various versions for technicians to choose from. Prices range between $15 and $100. The cheaper Innova multimeters are designed with versatile test options. 
Pros
Excellent features for automotive needs
Cost-friendly
Auto-ranging devices
Impressive customer service
Wrist straps to keep cords in place
Best Products
Some of the best Innova multimeters ideal for the automotive sector include the manual Innova 3300, the auto Innova 3320, and the digital Innova 3340 capable of detecting engine issues. It also features overload protection. 
Innova multimeters are among the best devices for the automotive industry. They have excellent features that beginners and seasoned technicians will enjoy using. Further, these products are user-friendly for DIYers.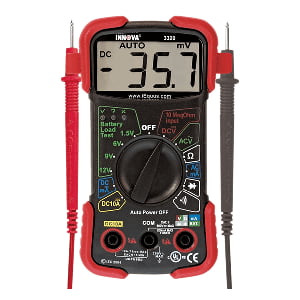 INNOVA 3320 Digital Multimeter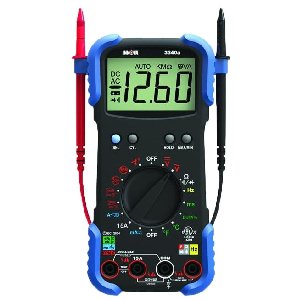 Innova 3340 Digital Multimeter
Brymen
General Information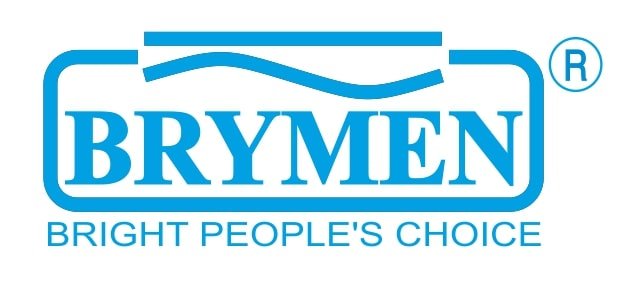 Are you looking for an affordable alternative to Fluke? Brymen should be your go-to brand. Founded in 1993 in Taiwan, the company has earned a reputation for producing impressive, high-quality, and cost-friendly devices. 
Brymen multimeters are designed to offer accuracy, input protection, safety, and enhanced functionality. Apart from being easy to hold, Brymen's units are lightweight, slim, and come with a rubber holster to safeguard them from damage caused by accidental falls. This brand manufactures CAT-IV-rated 1000V devices. 
After more than two decades in the industry, the manufacturer has mastered the art of producing a wide range of multimeters and other gadgets such as voltage testers, clamp meters, and data loggers. People use devices from this brand in the automotive industry, commercial properties, and inside homes. 
Pros
Enhanced functionality
Affordable
Dual high-resolution screen
Cons
Not all units feature a backlit screen
Short span batteries
Best Products
Brymen digital meters range from pocket meters automotive units and full range DMMs. Some of the best choice units you can use for your automotive tasks include the BM257 True RMS series, the BM235 series. Many of the Brymen digital meters feature a backlit LCD screen which helps you record accurate and reliable readings. The price of Brymen multimeters ranges between $150 and $200. 
Brymen BM235 Multimeter
Klein Tools
General Information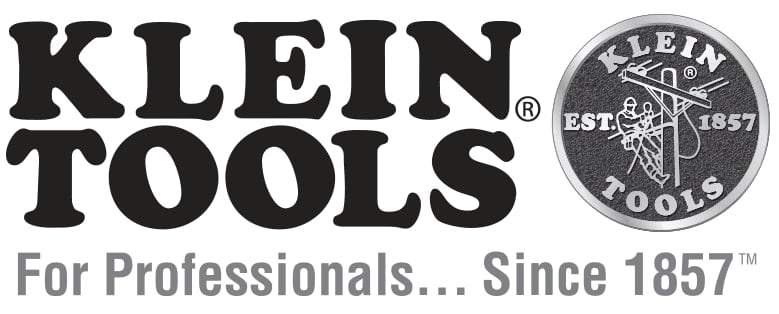 Mathias Klein founded Klein Tools in 1857 in Chicago, Illinois. Currently, the company is based in Lincolnshire, Illinois. If you are looking for the best multimeters in terms of reliability, this brand is ideal. 
Klein Tools produces a wide range of other locally made products ideal for the automotive industry, like tool bags, screwdrivers, pliers, bolt cutters, and crimpers. The brand has earned a place among the most respected brands for making durable products. Their high-quality products result from excellent materials, great local production amenities, and keen artistry. 
Pros
Precise frequency readings
User-friendly
Cost-effective
Best Products
Klein Tools has a wide range of multimeters, such as the MM1000 meter, which many automotive technicians, DIYers, and electricians love. Klein Tool gadgets are ideal for a wide range of applications. Their multimeters are specially designed to be highly accurate and measure temperature, frequency, and capacitance. They come with an easy-to-use auto-ranging feature, meaning users don't have to conduct manual adjustments. 
MM400 is another excellent quality feature-rich automotive multimeter. Klein Tools has patented their metering system, designed to detect AC/DC ranges and voltage automatically. You can see the readings on Klein Tool's multimeters on their large LCD screens. They also feature bright lighting to help users work under limited light settings. Prices range between $19 and $160.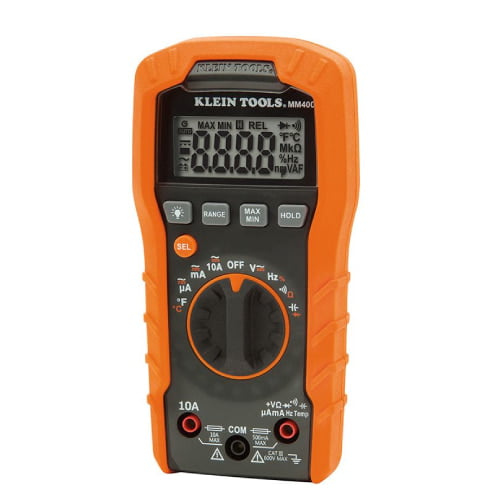 Klein Tools MM400 Multimeter
Amprobe
General Information
Amprobe was founded in 1948 in Long Island, New York. The formerly known as the Pyramid Instrument Company would later change to the Amprobe Instrument Corporation. The company moved to Florida in 1999 before moving once again to Everett, Washington, after Danaher Corporation acquired it in 2006. Amprobe manufactures a wide range of products, including digital multimeters, clamp meters, battery testers, and voltage sticks, all ideal for use in the automotive industry. 
Their devices are well built and intuitive. Whether you are a beginner, professional, or DIYer, Amprobe multimeters can especially cater to a wide range of needs. Amprobe manufactures more than 30 different types of multimeters, including general-purpose and pocket-sized meters. 
Pros
Heavy-duty tasks
Features ergonomic dimensions
Budget-friendly
Displays accurate readings
Best Products
The brand focused on producing high-precision CAT IV-rated industrial devices. One of the best Amprobe digital multimeters for the automotive sector is the AM510 Commercial/Residential DMM that measures AC/DC, temperature, capacitance, frequency, and resistance. Amprobe multimeter prices range from 30$ – $300.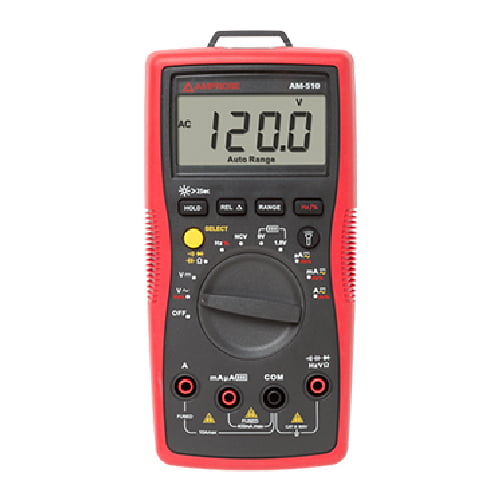 Amprobe AM-510 Multimeter
Read more: 5 Best Budget Multimeters Under $50 [2022 Review and Comparison]
Extech
General Information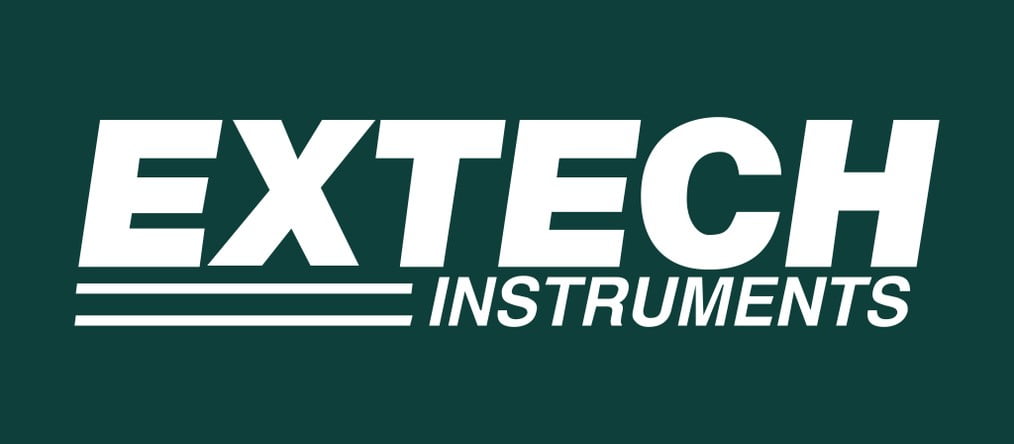 Extech Instruments was established in Boston, Massachusetts, in 1971. The company strives to provide the ideal solutions to the mechanical and electrical industries. It has earned a reputation for excellent features, reliability, and innovative design without compromising the quality. 
Extech is popularly known across testing devices and is one of the go-to brands for digital multimeters. They sold their products in different parts of the world through distribution centers and have distribution amenities and warehouses in Taiwan, Hong Kong, and the USA. 
The company's products are great for DIY enthusiasts, hobbyists, beginners, and seasoned technicians in the automotive sector. The price of Extech digital multimeters ranges from $20 to $1500. These devices come with a vast range of features such as True RMS and wireless capability. 
They are designed for durability and are enclosed with good quality plastic material and ergonomic cases to protect them from damages emanating from accidental falls. Extech multimeters feature a contactless A/C voltage detector, which eases automotive-based tasks. 
Pros
User-friendly
Protective case
Measures different ranges
Cons
LCD screens are easily scratchable
Best Products
The Extech EX330 is one of the most suitable devices in the automotive sector. It measures current, voltage, frequency, temperature, and capacitance. 
Extech EX330 Autoranging Mini Multimeter
Mastech
General Information
Mastech was initially established as the Precision Mastech Enterprises company in 1987. Apart from analog meters, the company focused on manufacturing other primary electrical devices. Mastech has evolved and currently designs and produces a wide range of innovative test gadgets at cost-friendly prices. The firm is located in Shenzhen, southern China. 
Mastech produces approximately 200 different electrical test products in various fields, including moisture testers, safety testing gadgets, and humidity temperature devices. These gadgets include average RMS, pocket-sized, standard, and high-quality True RMS meters. 
Mastech is popularly known for digital multimeters with excellent quality and affordable prices. The brand strives to manufacture user-friendly devices that give users value for their money. Mastech meters are specially designed to measure milliamps and micro-amps, capacitance, frequency, and up to 10 AMP. They also feature auto-ranging and manual-ranging features. 
Pros
Many unique features
Impressive battery life
Accurate readings
Huge digital display
Cons
Slow continuity, auto-ranging, and operational timings
Best Products
Other features that set them apart from competitors include sound and light sensors. Prices range between $15 and $100. The Mastech MS8268 is one of the best automotive meters from this brand. Also known as Dr. Meter, MS8268 is a convenient digital multimeter for beginners, DIY enthusiasts, hobbyists, and professional technicians. It is also available at friendly prices.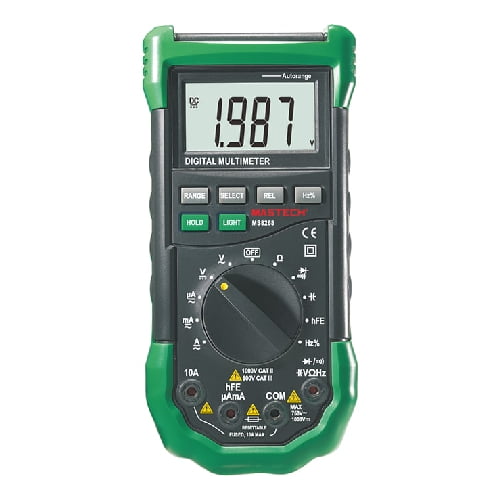 Mastech MS8268 Digital Multimeter
Tekpower
General Information
Tekpower is an electronics device manufacturer located in China. The firm is similar to Mastech in terms of efficiency and pricing. It has earned a good reputation in the market for its competitive prices. Tekpower designs and produces digital multimeters and other essential devices in the automotive industry, such as power supplies. They have manufacturing plants in Shenzhen, California, and Dongguan. 
Tekpower products may not be comparable to those from some top brands like Fluke. However, they are sturdy and function well enough to meet your needs. Tekpower produces analog and digital multimeters, and its price range is between $6 and $1000. The latter are high-precision and programmable devices. 
Tekpower meters have various features like humidity, sound, and light. They also come with auto-ranging and manual-ranging characteristics. Technicians can use Tekpower DMMs to measure capacitance and frequency, milliamps, and micro-amps. 
Pros
Accuracy readings
Backlit display
Cost-friendly
Multi-user functions
Easy to operate
Cons
Slow display that keeps on refreshing
Best Products
Some of the best options for the automotive industry include the TP4000ZC, TP7040, and TP9605BT. The company has tested all these products to guarantee quality. TekPower also produces various gadgets to aid activities in the automotive repair sector, such as tachometers, soldiering irons, and different types of power supplies. 
Tekpower TP4000ZC Digital Multimeter
Tekpower TP7040 AC/DC Analog Multimeter
Etekcity
General Information
Etekcity was established in 2011, in Anaheim, CA, United States, to give customers innovative, user-friendly, and excellent quality products that would provide them with value. Today, the firm has brands worldwide specializing in selling entry-level digital multimeters ideal for hobbyists and DIY fanatics. Etekcity meters are also ideal for offering excellent service to technicians in the automotive and light industries. 
Apart from test meters, Etekcity manufactures DMM battery testers, clamp meters, and contactless thermometers. All Etekcity products are reasonably priced. They also feel steady and sturdy in your hands and feature a large dial tester allowing you to choose different functions easily. 
Etekcity devices are covered with rubber holsters to protect them from damage. They also come with multiple applications. Are you an automotive professional or electrician looking for a robust multimeter brand? Etekcity meters come with a user manual allowing you to start using them immediately.
Pros
Small and lightweight
Auto hold function
Auto sleep and auto shut off modes which prolong battery life
Fairly accurate readings
Cons
Some of their devices lack the auto-ranging feature
Best Products
The brand also manufactures full auto-ranging digital multimeters which can measure AC/DC circuits. Prices range from below $20 to approximately $40. Etekcity multimeters are incomparable to their Fluke counterparts, but they come in a rugged design. The MSR-U1000 and the MSR-R500 are some of the best automotive multimeters from Etekcity.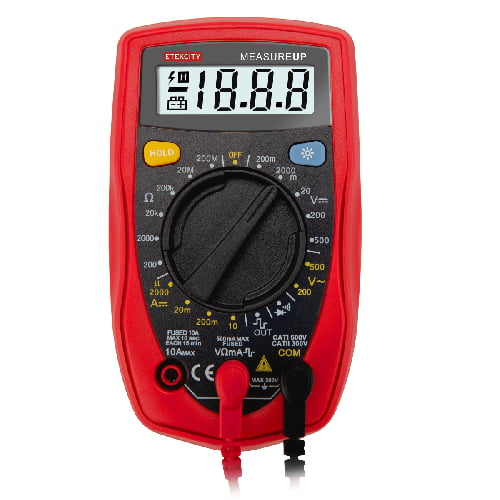 Etekcity MSR-R500 Digital Multimeter
AstroAI
General Information
Founded in 2016, AstroAI is a global home improvement and automotive brand located in Chongqing, China, and Brea, California. The company is inspired by innovation and has incorporated a comprehensive system with supply chain, digital marketing, and customer service. 
AstroAI DMMs manufacture some of the cheapest meters in the market. Its devices come with auto-ranging, True RMS, and manual ranging capabilities. AstroAI multimeters are easy to operate and measure current, voltage, frequency, temperature, and resistance. They also feature an expensive appearance even though they are cost-friendly and durable. 
If you are an automotive technician, DIYer electrician, or hobbyist, then AstroAI should be your go-to brand. Its brands come with a large and easy-to-read screen. While the auto-range feature can be slow, the backlights come in handy to facilitate smooth operations in poorly lit areas. 
Pros
Large screen to boost clarity
Accurate readings
Auto-shutoff function
Three years of warranty
Cons
Beeping continuously when in operation
Best Products
AstroAI devices feature the automatic power-off function, which prolongs battery life. In addition to that, the screens have a low battery warning indicator sign. AstroAI walks with its customers from the design process to the warranty service. The brand is committed to giving customers a wide range of functional products to guarantee the best user experience. One of this brand's best multimeters for the automotive sector is the AstroAI 6000. It is an ideal tool specially designed to determine and fix a wide range of wiring and circuit issues.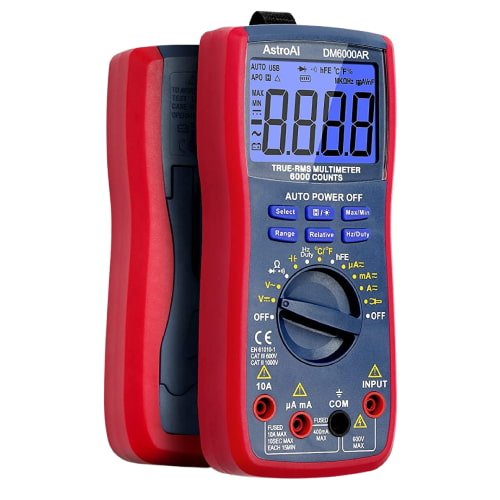 AstroAI TRMS 6000
Read more: 5 Best Multimeters For Automotive [2022 Review]
Conclusion
These are the best multimeter brands based on safety, quality, and budget. Purchasing meters from the brands in this list guarantees you the ultimate value for your money. All these brands combine cost-friendliness and high quality in one package to give you the best product for your needs. However, the best multimeter brand on our list is Fluke. The firm offers a wide range of impressive devices. 
The team behind this company has mastered the art of fulfilling customers' desires by providing durable, dependable, and affordable meters that last long on proper and regular use. Many Fluke multimeters have attractive features like True RMS technology, contactless voltage detection, and auto-ranging capability.