(Last Updated On: November 22, 2021)
Once the summer heat dies down to soft sweatshirt weather, it is a signal for you to ring in the fall season. There are many ways that this can be done; apple and pumpkin picking, raking the leaves. How about with a list of maintenance for your vehicle?
Each season brings new challenges for your vehicle that you should counteract with annual maintenance. Let's take a basic look through some of the things you should do to begin Fall off with a bang.
The Basics
The first thing that you should do is check the tire pressure. This can be done at home, or at your closest gas station. Anywhere that has a tire pressure gauge will be able to tell you what your tire pressure is.
This is incredibly important, as your brakes may not work as well if your tire pressure is low. It will also decrease your gas mileage, as your car will need more gas to compensate for the low amount of traction.
You will also have to get an oil change. While normally this is thought to be once every few months or 2,000 miles. However, if your oil levels are low, it is important to make sure you start off the new season with new oil. Do not input new oil, as this will stir up the old, dirty particles from the used oil.
Getting an oil change makes sure that the dirt and debris from the previously used oil get cleaned out and replaced with new, clean oil. New oil will make our engine happy and your car running.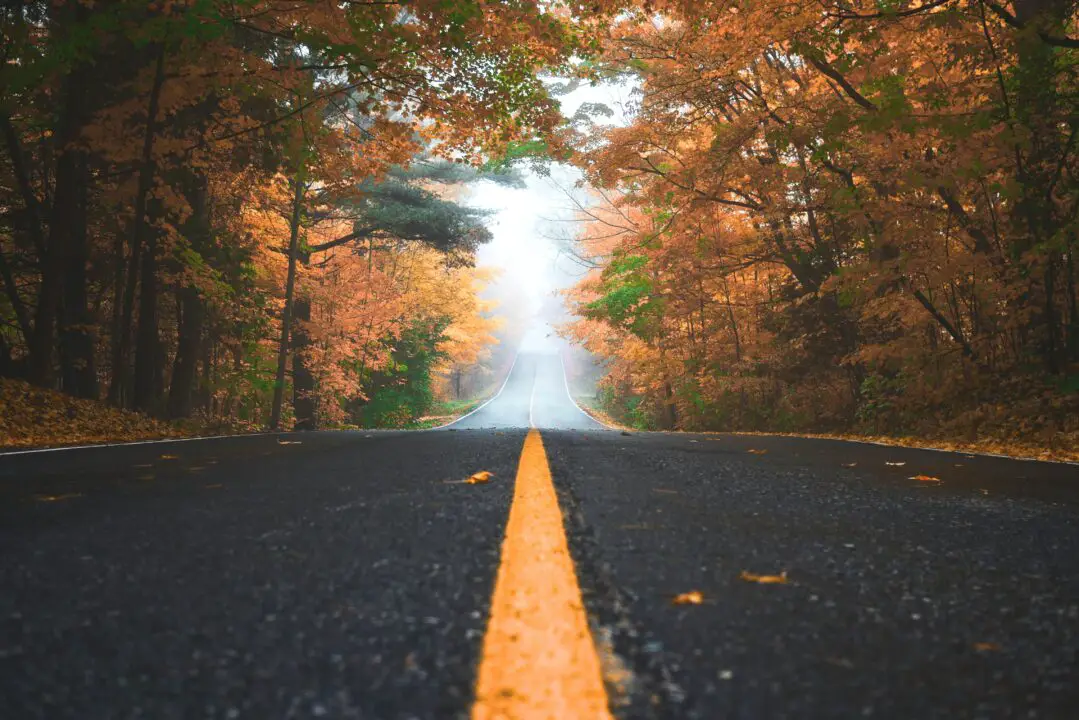 The Front End
Coolant levels are extremely important to the essential functions your engine has. It makes sure that your engine is running at the temperature that is best for functionality. Without it, your can easily overheat and ruin important aspects of your vehicle.
Brake fluid is also incredibly important for a number of reasons. This should be checked on a monthly basis, but it is even more important as we dive into the cooler months of the year. When ice crystals start to form on the road, it gets harder and harder for your tires to keep traction.
Keeping up on your brake fluid, paired with keeping track of your tire pressure, will make sure that your vehicle has the best chance of keeping traction and braking when it needs to.
Sometimes things like this can get expensive. The best thing that you can do for your car and your wallet is to invest in a DriveSmart Warranty. DriveSmart makes sure that their customers don't have to pay an arm and a leg for repairs on vehicles.
With extra bonuses such as roadside assistance, trip interruption, rental car assistance, and more, let DriveSmart be your Driving Smart Decision.
Read more: Engine Hot AC Off: What Does It Mean And How To Fix It?
Windshield Wipers
Windshield wipers are very easily the most overlooked part of the car. No one notices that they are important to replace regularly until they are already driving and can't see where they are going.
Replace the windshield wipers at the beginning of every season to ensure you are never going to be stuck in that kind of situation. It will ensure that all of your wiper needs are met and you can get from point A to point B safely and able to see.
It may also be a good idea to check and top off your windshield wiper fluid. If a bird leaves their mark on your vehicle, not only can it obstruct your view, but it can be corrosive to the right kinds of material.
Exterior Lights
As the days grow shorter, you may find that you are going to work, and leaving from work, when it is dark out. Making sure that your lights are perfectly able to light your ride is imperative. Make sure that you are checking your lights.
The best way this can be accomplished is by pulling up to a garage, all, or any surface where you will be able to see the light reflecting. If the light shows on the wall, it means your lights are working as intended. Be sure to check your brake lights as well!
Tires
Tires can be something that is easily forgotten about, even though they are one of the most important parts of your vehicle. It can't move anywhere without the tires to exert the energy from the engine.
When it comes to the tires, the tread is incredibly important. The tread is what can tell you if your tire is close to exposing the air inside or not. The tread on a new tire is at least a penny size deep. The more you drive your car, the lower the tread is going to be.
Make sure that your tires have a lot of treads left on them, and don't have any bubbles. Bubbles are when your tire hits something and it doesn't quite break the seal, but the air pressure is pushing it outward.
Remember that for the fall, these things should be done. Each vehicle is different and may need more attention or less attention, depending on how "needy" of a vehicle brand you use.
Final thoughts
Hope this vehicle maintenance guide helps you keep your vehicle healthy during this season and save you a lot of time, effort, and possibly money. Be well-prepared for yourself and your vehicle for Fall is the first step ever you should take to welcome this season.