(Last Updated On: February 25, 2023)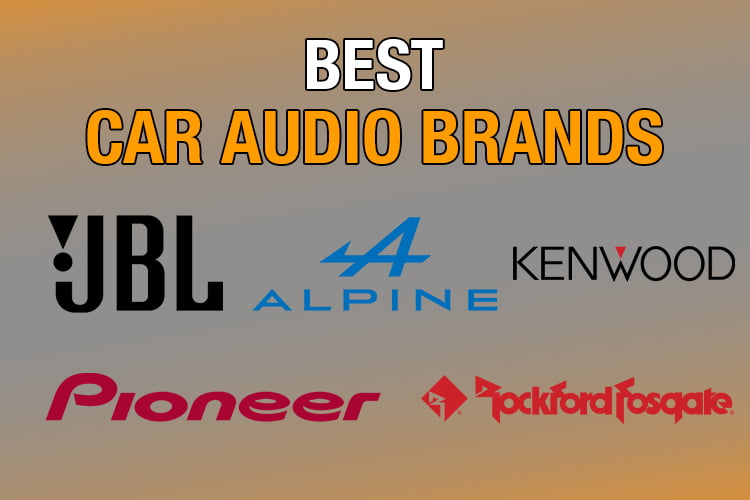 The quality of car entertainment defines car drives. Subwoofers, speakers, head units, and amplifiers can make or mar your drive. Hence, you want to hook your car with sound gadgets from the best car audio brands.
With several manufacturers of car audio systems in the market, it's easy to get lost in a sea of substandard products. It is thus pertinent to highlight brands with audio systems of the best quality.
Take a look at a list of the World's best car audio brands:
JBL Sound
Pioneer
Rockford Fosgate
Alpine
Kenwood
JBL
Brief History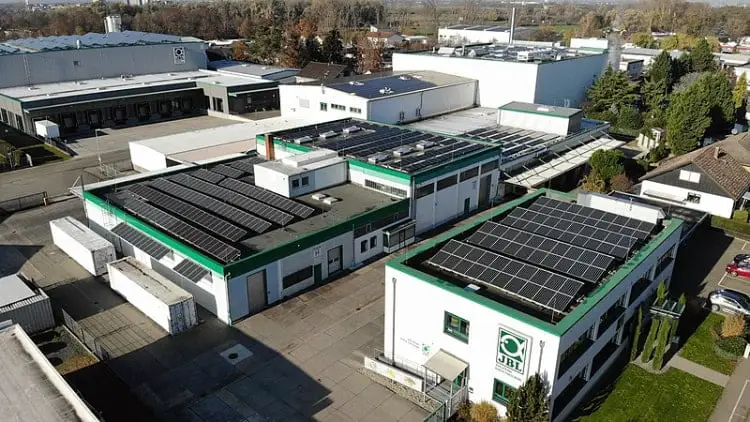 JBL is an American sound manufacturing company. It was founded in 1946 by James B. Lansing. Hence, the company's name was coined from his initials.
At JBL's onset, James was the company's engineer. He had innovative inventions like the Shearer Horn and the Iconic system loudspeakers built for cinemas. Innovative though he was, he was a bad businessman. This led to a couple of acquisitions over the years.
After a series of acquisitions and managerial changes, JBL is now owned and managed by Harman International. Its headquarter is situated in Los Angeles, California, United States.
Products
JBL Sound is famous for making quality amplifiers, loudspeakers and headphones. To cater to the needs of its large clientele, the company has two product lines: JBL Professional and JBL consumer.
The consumer line has loudspeakers and headphones as its focus. On the other hand, the professional line concentrates on car sound systems, studio gadgets, tour sound, DJ appliances, and the like. 
Some of JBL's popular car audio products are:
Bluetooth Headphones
Subwoofers
3-way loudspeaker system
Portable Bluetooth loudspeakers
User Experience
The JBL brand produces top-of-the-shelf car audio gadgets. Consumers agree that the sound produced by the company's audio gadgets is 'clear and crisp'. However, the sound produced is more of high treble notes with an insignificant riveting bass. People only buy JBL products for clear sound, so the absence of riveting bass isn't that much of a problem.
JBL car audio gadgets are easy to install. Especially the speakers particularly have unique mounting depths. And their power ratings make them a suitable pair for most amplifiers.
The company's car audio products add a sly aesthetic to your car. It's not much, but a bit of beauty is better than none at all. Not minding the aesthetics, you can trust that you'll be impressed with the quality of the brand's products.
Best products
JBL has a tradition of making premium quality products. All the company's products have a stellar sound-producing capacity, and they are durable. Note that the prices are far more durable than the cheaper ones. So if you can, go for the expensive products.
Of all JBL's products related to car audio, two speakers seem to stand out. I'm referring to the GTO629 Premium Co-Axial Speaker and the GTO609C Premium Component Speaker.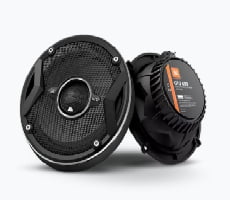 JBL GTO629 Premium Co-Axial Speaker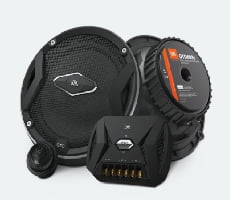 JBL GTO609C Premium Component Speaker
The GTO speaker series is, without doubt, the best set of speakers the company has ever manufactured. They are built with carbon-injected cones. And these cones help the speakers retain the original sound of music. Both products have a 6.5″ subwoofer diameter and a 2″ mounting depth. This makes mounting and installation pretty easy.
However, the GTO609C is more powerful than the GTO629 model. This is because while the former has a power handling of 60 watts – 180 watts, the latter has 200 watts – 270 watts as its power handling ratings.
I'm aware that power ratings mean different things to different people. So if you have a low-power amplifier, you should go for the GTO629 model. And if your car has a high-power amplifier, then the GTO609C is your best bet. Whichever you settle for, you'll be getting sound of the same quality.
Read more: 5 Best Budget Car Speakers Under $100 Review 2022
Pioneer
Brief History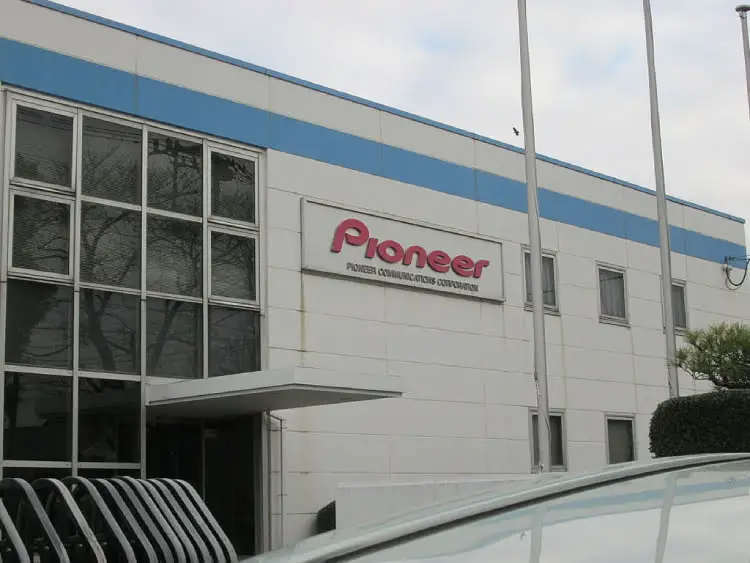 Pioneer Corporation was founded in 1938 by Nozomu Matsumoto. It started off in Tokyo as a repair shop for speakers and radios. The company has, over the years, played a great role in the development of digital entertainment products.
Eighty-four years later and the company still specializes in consumer electronics. It, however, stopped the production of televisions in 2009. Pioneer currently has Susumu Kotani as its President.
Products
Pioneer produces a wide range of premium products. First on the list of the company's many products is car electronics.
It also has a notorious Elite line that specializes in household electronics. The Pioneer Elite line manufactures CD/DVD players, AVRs, Blu-ray Disc players, Plasma monitors, etc. There is also a line that produces cycle sports equipment featuring a couple of GPS bicycles.
Aside from its Technical Audio Devices and DJ equipment, Pioneer is also a supplier. It supplies an Indonesian automobile line with head units and audio equipment.
User Experience
The reason consumers love Pioneer products is not far-fetched. They are durable, super affordable, and easy to install. Users love the compact nature of the company's products, especially the slim subwoofers.
What Pioneer lacks in style and quality expandability, it makes up for with its patent Punch effect. This effect redefines sound in its entirety. The company achieves this by eliminating the noisy subsonic bass you get with regular stereos. Thus when you use any Pioneer's car audio gadgets, you only get more upper to mid-range bass levels.
The seamless interface of all the brands' touch screen displays is something Pioneer doesn't compromise.
Best products
Pioneer, no doubt, makes amazing digital entertainment products. But I think some of their products are better than the others.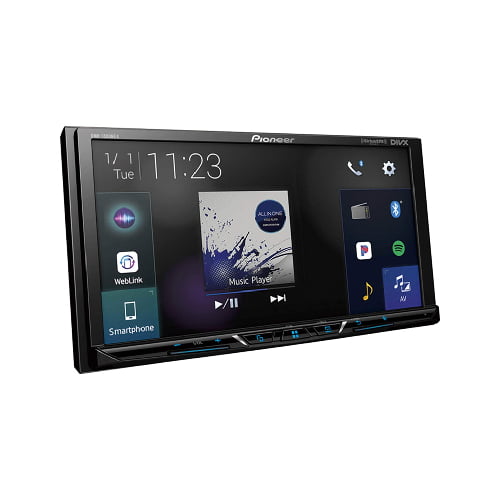 Pioneer DMH-1500NEX Digital Media Receiver
Take a look at the Pioneer DMH-1500NEX Digital Media Receiver. It is a double din head unit, built with a 7″ touch screen display. The pioneer product is designed to, amongst other things, support Android Auto and Apple CarPlay.
DMH-1500NEX receiver has a couple of input and output ports, making the usage a bit expandable. You can connect your mobile phone, MP3/WMA using Bluetooth or via a USB port. There is also a built-in AM/FM tuner that works with SiriusXM. It thus makes internet connections a lot easier.
The absence of a Parking Assist seems to be the major flaw in this product. However, I like to think that the 13-band graphic equalizer compensates for such a widescreen waste.
Read more: Best Equalizer Settings For Car Audio Bass, Mid, Treble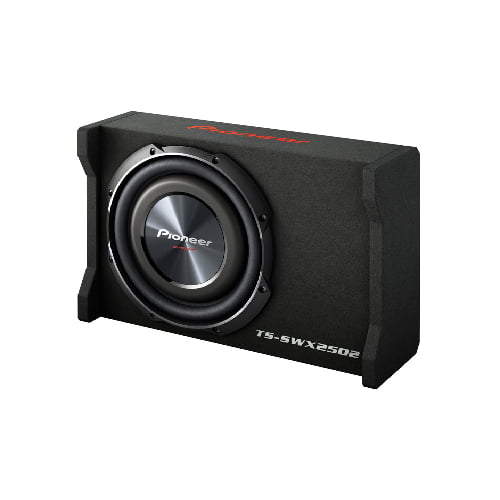 Pioneer TS-SWX2502 10 inch Shallow-Mount Pre-Loaded Enclosure
Another exceptional product of this brand is the TS-SWX2502 model. This product makes all the difference when it comes to subwoofers. The bass hits so hard that it feels like an earthquake is happening on the inside of your car.
The subwoofer is built into a sealed enclosure design. And it's covered with a resin cone that controls airflow and enhances the bass response. It has 300 watts to 1200 watts power handling ratings. So, if you'll be getting this sub, be sure to own a high-power amp. Or you'll end up blowing the sub.
Rockford Fosgate
Brief History
The Rockford Fosgate empire started in 1973 in Jim Fosgate's garage. He realized that the human ear had different sound properties from music. This meant that man's auditory organs processed music at a lower frequency than the actual music.
So, he set to work and invented a solution. This solution which the company refers to as 'the sound of The Punch,' is the company's trademark sound. It's the sound you hear in everything the company makes.
Punch EQ adds a treble boost filter and a bass boost to the actual sound. This resulted in better sound reproduction, and man could comprehend music in its original state.
Products
Rockford Fosgate has a handful of timeline car audio products. In 1982, the company built the Punch Power 360.6 amplifier. It was quite the amplifier, as it had a dynamic output of 570 watts.
Fosgate introduced its new technology subwoofer in 2015. This woofer was designed to have a slim fit. Yet, it functioned the same way a full-depth woofer did. It even resulted in two patented technologies. And the company has continued to develop better sound systems since then.
User Experience
Fosgate products are so good that people now buy them 'just because it's Fosgate'. And the company no doubt lives up to this reputation. Their products are strong and durable. Some consumers even think that Fosgate amplifiers are even more powerful than the manufacturers say.
Fosgate is keen on style, which reflects in every company's products. The speakers, in particular, are fabulous, making you want to attach them to the door of your car. Other car audio gadgets are also stylish.
The company also prides itself on prompt and careful delivery. Thus product orders are well-packaged, and they arrive early.
Best products
Fosgate products are heavy on bass. Whether you're buying an amp, sub, or head unit, you're sure in for a good time. But none of the company's products beats the Rockford Fosgate R500X1D Prime 1-Channel Class D Amplifier and Rockford Fosgate P3D4-12 Punch P3 subwoofer.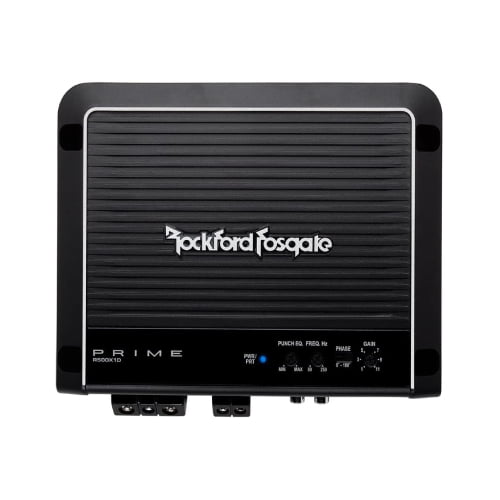 Rockford Fosgate R500X1D Prime 1-Channel Class D Amplifier
The monoblock amplifier is a massive power block that drives 300 watts at 4 ohms. This amplifier can power 10″ – 12″ subwoofers with power like that. You can trust this power rating as they are CEA-2006 compliant.
This Class D amplifier also has a high SNR that is rated at 100dB. It means that audio interruptions like the wind will not affect the sound quality. The output filter contributes to this too.
Read more: 4 Best Budget Car Amplifiers Review 2022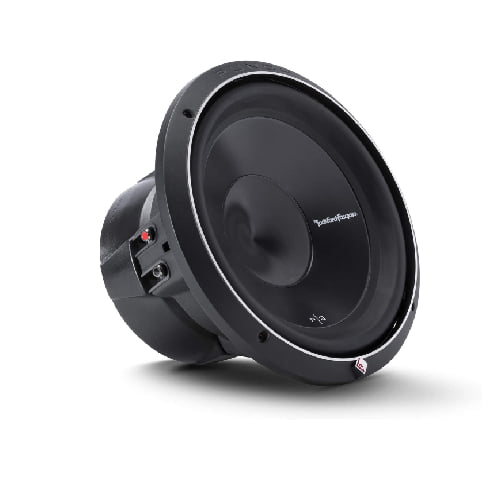 Rockford Fosgate P3D4-12 Subwoofer
On the other hand, the subwoofer is the best performing woofer in the Punch series. It features dust caps and anodized aluminum cones designed to regularly keep the motor at low temperatures. The cone directs the heat away from the copper cladding voice coils, preventing the coils from blowing up.
Fosgate P3D4-12 can be perfectly paired with the monoblock amplifier. Note, however, that pairing both products may not be the best decision as the subwoofer already produces a sound that many find too loud.
Alpine
Brief History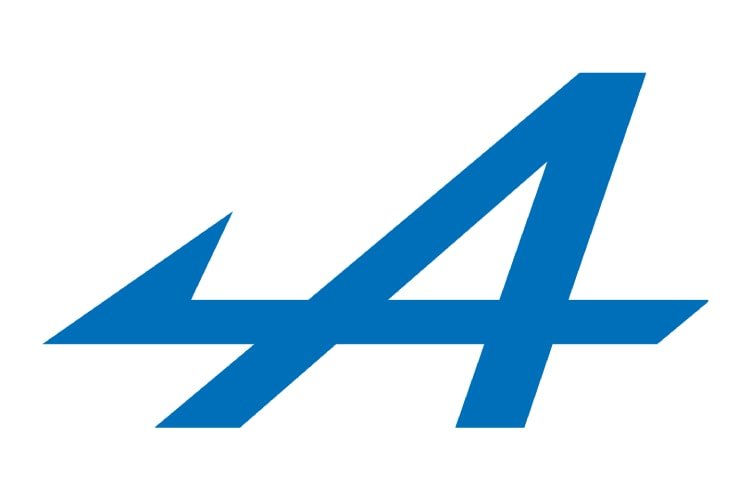 Alpine started in 1967 as Alps-Motorola. It was a joint venture between U.S.-based Motorola and Alps Electric. This agreement did not last as the Alps bought out Motorola's shares in 1978. The company then became Alpine Electronics, Inc.
Alpine Electronics, Inc specializes in-car sound and navigation systems. It is a subsidiary of the Japanese parent company, Alps Electric. 
Products
The Alpine company offers a wide range of in-car entertainment items. These include amplifiers, signal processing equipment, subwoofers, and speakers. It is also known to have offered a couple of unbranded audio systems to Honda and a few other car companies.
Alpine was known in 2008 to introduce a line of sound systems for marine vessels. It was also one of the first to manufacture iPod devices for vehicles. This iPod device allowed for easy navigation of head units using remote and buttons on the front panel.
The company manufactures contemporary amps, Bluetooth receivers, and many other car entertainment gadgets.
User Experience
Alpine car au
Alpine car audio gadgets produce the best radio signals. I'd say it's ten steps ahead of the default car stereo. And I'm sure many other users agree with me.
Nonetheless, it is evident that the manufacturers still have a long way to go in perfecting the Bluetooth setup. When making calls via Bluetooth, one can clearly hear the person on the other end of the line. But the person on the other end can barely follow up with the conversation.
I sincerely believe that this flaw has a lot to do with the airflow control of the head unit, speakers, and microphones. If resolved, Alpine products should be playing in bigger leagues.
Bluetooth setup aside, you get value for every penny.
Best products
Amongst all Alpine products, the CDE-172BT Bluetooth Receiver and the MRV-M500 Mono V-Power Digital Amplifier are still the company's best products.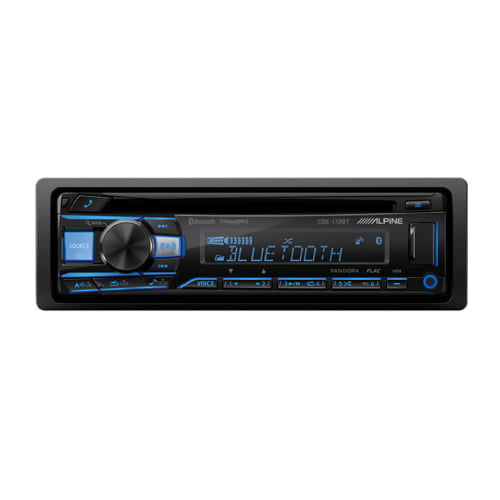 Alpine CDE-172BT Bluetooth Receiver
The Bluetooth Receiver makes road trips fun. It's fully equipped for hands-free use and audio streaming. The built-in Bluetooth allows you to pair two phones to the head unit at once. And you can conveniently make calls from either of both phones.
Alpine's CDE-172BT has several outputs and inputs that allow for more connectivity. This receiver features a CEA-2006 compliant amplifier. It consequently makes it easier to fix this receiver in old model cars.
This product has a 1-line display which provides limited stereo information. It's not surprising that this is a major turnoff for many. However, the variable color illumination seems to make the display a lot better.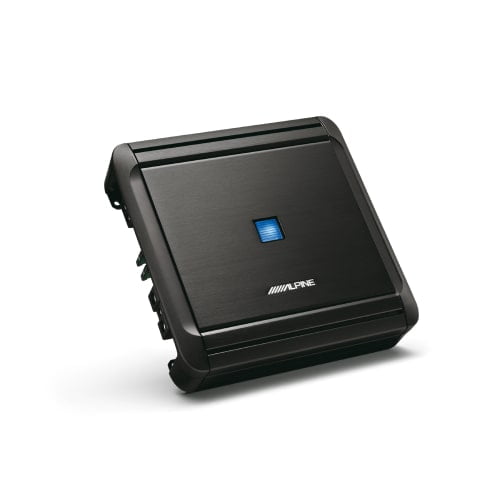 Alpine MRV-M500 Mono V-Power Digital Amplifier 
The MRV-M500 Mono V-Power Digital Amplifier is a Class D Monoblock. As expected of any Class D amp, the product is super powerful. It has an RMS power rating of 300 watts and a Peak power rating of 1000.
The amp is a bit different from other amps because of its 3-way circuit protection. Also, there is thermal protection, short speaker protection, and overload protection. It is a product of a well-thought-out process.
Kenwood
Brief History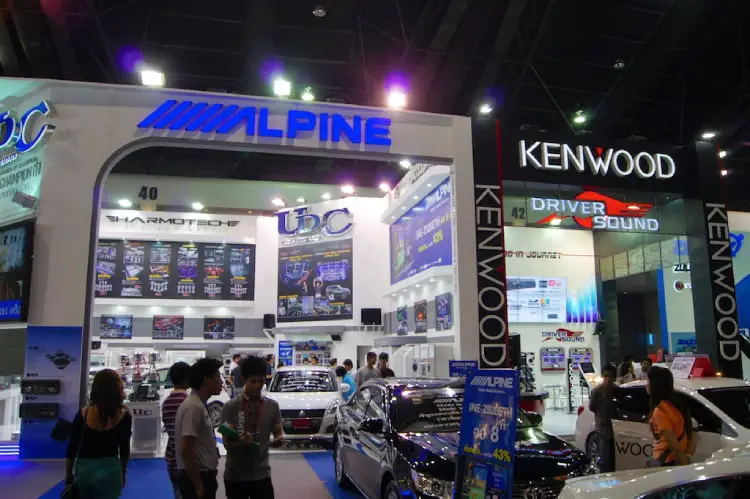 Kenwood is a Japanese-owned manufacturing company. It specializes in designing, developing, and marketing a wide variety of car audio and other electronic sound systems.
The brand was launched in 1946 as Kasuga Radio Co. Ltd. Trio Corporation later acquired it in 1960. The company survives as a subsidiary under JVC Kenwood Corporation, the parent company.
Products
Kenwood manufactures many amazing sound gadgets. These gadgets range from speakers to hi-fi systems, radio transceivers, and other communication equipment.
The company's most popular product is the digital 2-way radio. They were launched in 2013. And these radios were NEXEDGE ETSI certified.
User Experience
Asides from the distinct quality of Kenwood car audio products, users also appreciate the brand for its unique consumer support. Packages are more often than not delivered in good condition. And the warranty on the company's products is legit; this only applies when you get the product from a licensed supplier.
Kenwood speakers are a go-to product for audiophiles who are tired of muddy-sounding car stereos. At this breaking point, the company's products swoop into the rescue. The dynamic mid-range bass levels make music worth listening to.
Overall, Kenwood is a reliable manufacturer of affordable car audio gadgets.
Best products
No one can contest the quality of Kenwood products. The company has grown to be a household name for the best electronics, particularly care electronics. However, I think the company outdid itself on the Excelon KDC-X304 CD Receiver and the Kenwood 6.5″ KFC 2-Way Coaxial Speakers.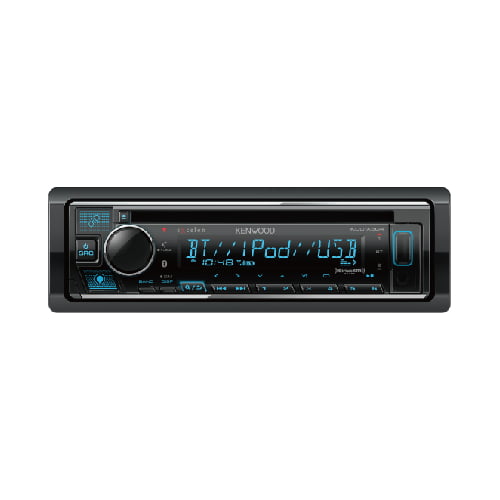 Kenwood Excelon KDC-X304 CD Receiver with Bluetooth
What I like in particular about this speaker is its versatile mount. One can mount it on a door, flush, and literally anywhere in the car. It also has 60 watts per pair – 600 watts per pair power ratings. This makes it easy to hook the speakers to low-end amps, woofers, and head units.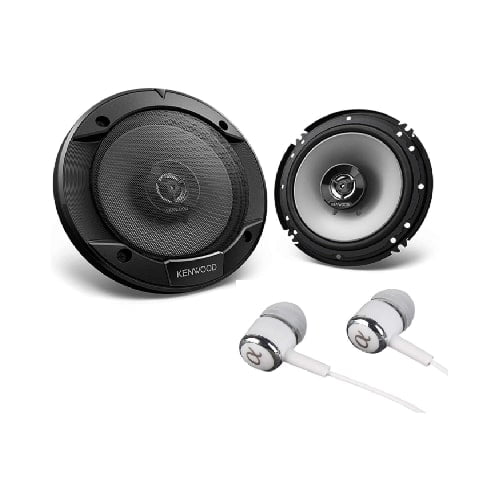 Kenwood 300W Max 6.5″ KFC 2-Way Coaxial Speakers 
The Bluetooth Receiver is awesome as well. It allows for several expandability options. The product also has easy controls with a 1.5-line display. The Amazon Alexa control is my favorite thing about this Excelon receiver.
Read more: Skar Audio Reviews 2022
Recommendation
All the already listed brands have the best car sound systems on the market. While each brand tries so hard to create wholesome products, they are still fully aware of their forte.
JBL products, for example, guarantee clean sound. However, Rockford Fosgate systems are much better if you want to hear music in its original form. For easy installation and room for sound reproduction, go for Alpine products. You should note, though, that customization is a lot better with Kenwood, especially when installing their speakers. And at the same time, the company's high-grade crossover tech highlights the bass and other mid-range notes.
In all, I still think Pioneer combines these quality features better than most brands. Plus, the company makes the best car display systems.