(Last Updated On: September 29, 2023)
Buckle up and get ready to navigate the winding trail of Subaru Outback years, distinguishing the reliable joyrides from the jittery pitfalls. This comprehensive guide takes you on a tour through time, dissecting the Outback's storied legacy to decipher those years best left in the rearview.
Whether it's engine trouble or transmission trials, we've compiled the most critical information to steer your decision-making. As an ardent adventurer or daily driver, the Outback's appeal is undisputed – but not every model year is created equal. Dive in as we unfold the Subaru Outback Years to Avoid and set your course for smooth sailing in 2023 and beyond!
---
Introduction to The Subaru Outback
The Subaru Outback first hit the American market in 1994. This SUV-styled station wagon quickly gained popularity for its unique blend of car-like driving dynamics and the rugged utility of an SUV. It offered the perfect solution for adventure enthusiasts who wanted a vehicle that could handle the great outdoors without sacrificing on-road comfort and fuel economy.
The Popularity and Reputation of Subaru Outback
The Subaru Outback has maintained a strong reputation over the years, largely thanks to its combination of comfort, space, and off-road capability. Its raised ground clearance and standard all-wheel-drive system make it an ideal choice for outdoor enthusiasts. Additionally, the Outback has a reputation for being long-lasting, with many older models still seen on the roads today.
Understanding the Importance of Vehicle Model Years
When buying a used vehicle, the model year can make a significant difference. Each model year represents a production run of a particular model, and changes can be made from one year to the next. These changes might include updates to the vehicle's design, new features, or modifications to address issues identified in previous years. As such, it's crucial to know which model years to avoid when shopping for a used Subaru Outback.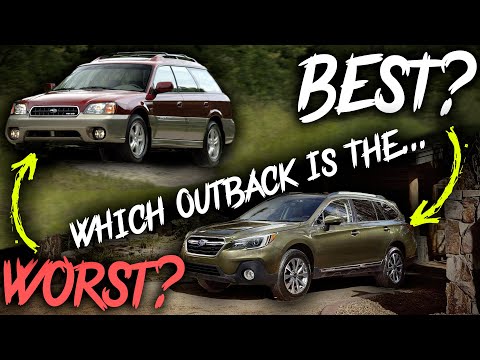 ---
Subaru Outback: The Years to Avoid
Every vehicle has less successful years, and the Subaru Outback is no exception. Here are the Subaru Outback years that have been identified as problematic:
2011 Subaru Outback: This year was plagued with multiple issues, including excessive oil consumption and transmission failure. It's best to avoid this year when shopping for a used Outback.
2013 Subaru Outback: The 2013 model had issues with oil leaks and a faulty piston ring that led to a class-action lawsuit. This year is best avoided.
2014 Subaru Outback: This year experienced numerous issues, including brake pad wear, vibration while accelerating, and shuddering between gears.
2020 Subaru Outback: The 2020 model had persistent problems with a cracked windshield and a dead battery.
Read more: Subaru Dashboard Lights, What Do They Mean?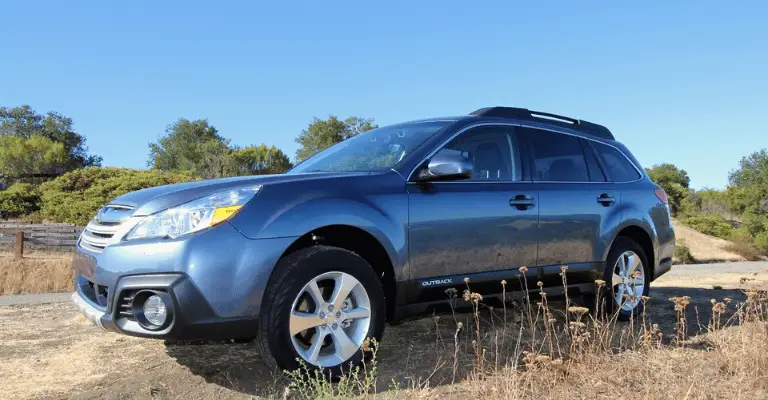 Reasons Why Certain Years are to be Avoided
Several factors contributed to the issues in these problematic years. The 2011 model had issues with excessive oil consumption due to faulty piston rings. The 2013 model had similar oil leak issues, along with problems with the transmission. The 2014 model suffered from low-quality brake pads and vibration issues during acceleration. The 2020 model had persistent issues with the windshield and battery.
Common Problems Associated with Subaru Outback
Despite being a reliable vehicle overall, the Subaru Outback isn't without its issues. Common problems reported by Outback owners include:
Excessive Oil Consumption: Some Outback models, particularly those from 2011 and 2013, have been reported to consume oil excessively. This can lead to frequent oil changes and potential engine damage if not properly monitored.
Transmission Problems: Transmission issues, including harsh shifting and slipping, have been reported in certain model years, notably in the 2010 to 2013 models.
Electrical Issues: Some Outback models have experienced issues with their electrical systems, including the infotainment system and battery.
Cracked Windshield: The 2019 and 2020 Outback models have had issues with the windshield cracking easily, which can impair the driver's view and pose a safety risk.
Related article: Are Subarus Expensive To Fix?
Tips for Buying a Used Subaru Outback
When shopping for a used Subaru Outback, it's essential to do your research and be aware of potential issues. Here are some tips to help you make an informed decision:
Avoid Problematic Years: As mentioned earlier, it's best to steer clear of the 2011, 2013, 2014, and 2020 Outback models.
Get a Vehicle History Report: A vehicle history report can provide valuable information about a car's past, including any accidents or damage, recall information, and previous owners.
Have the Car Inspected: Before making a purchase, have the car inspected by a trusted mechanic. They can identify any potential issues and give you an idea of the car's overall condition.
Here's a certified pre-owned checklist you can use when inspecting the car:
---
Most Reliable Subaru Outback Model Years
While some Subaru Outback years should be avoided, there are plenty of others that have proven to be reliable. Here are some of the best Subaru Outback model years, according to owners and experts:
2005 Subaru Outback: The 2005 model year saw significant performance improvements, with the release of the turbocharged XT variant.
2009 Subaru Outback: The 2009 model year is known for its reliability and minimal reported issues.
2021 Subaru Outback: The 2021 model is praised for its comfort, gas mileage, and built-in safety features.
2022 Subaru Outback: The 2022 model has received high ratings for its impressive ground clearance and advanced safety features.
2023 Subaru Outback: The 2023 model, the latest in the lineup, has received high praise for maintaining the tradition of reliability and performance associated with the Outback.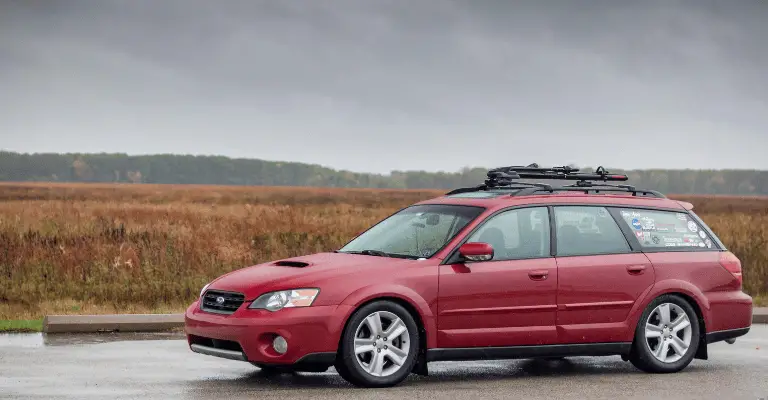 The Impact of Vehicle Recalls on Subaru Outback
Vehicle recalls are issued by manufacturers when a model has a safety-related defect or fails to meet safety standards. Several Subaru Outback models have been recalled over the years for various issues, including problems with the airbags, brake lines, and windshield.
For example, in 2010, a recall was issued for nearly 74,000 Outback models to fix the airbags. In 2013, a class-action lawsuit led to a recall to address the oil leak issue. More recently, the 2020 model was recalled for issues with the windshield and battery.
While recalls can be alarming, they demonstrate the manufacturer's commitment to safety and their willingness to address known issues. If you're considering a used Subaru Outback, it's essential to check if any recalls have been issued and if the necessary repairs have been made.
Read next: Best Year Subaru Impreza
---
FAQs and Related Questions
Are all Subaru Outbacks from the mentioned years unreliable?
Not necessarily. Just because a specific year has reported issues doesn't mean every vehicle from that year will experience problems. However, it's essential to be aware and take preventative measures if possible.
Has Subaru acknowledged the issues with certain Outback years?
Some of the issues have been acknowledged by Subaru with recalls or service campaigns. It's always a good practice to check with the automaker or your local dealer for specifics.
How can I check if my Subaru Outback has any recalls?
You can visit the official Subaru website or the National Highway Traffic Safety Administration (NHTSA) website, inputting your vehicle's VIN to see any active recalls.
If I own an Outback from one of the "years to avoid," should I sell it?
Not necessarily. If your vehicle isn't showing signs of issues and has been well-maintained, it might still serve you well. However, being informed about potential problems can help you be proactive in maintenance.
How can I ensure that I'm buying a reliable used Subaru Outback?
Besides referring to this guide, it's always recommended to get a pre-purchase inspection by a trusted mechanic, review vehicle history reports, and verify any recalls or service bulletins.
---
Conclusion: Making an Informed Subaru Outback Purchase
The Subaru Outback is a reliable vehicle with a strong reputation for performance and durability. However, like any vehicle, some model years have proven more reliable than others. By understanding the Subaru Outback years to avoid and why, you can make an informed decision when buying a used Outback.
Remember, while this guide provides a useful starting point, individual experiences with the Subaru Outback can vary. Always do your research, have the vehicle inspected by a trusted mechanic, and don't be afraid to ask questions to ensure you're making the best decision for your needs.